Dr. Carol Swain to be on Sean Hannity Monday, April 8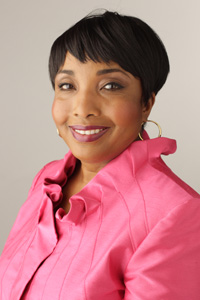 Dr. Carol Swain
This Monday, April 8, 2013 at 8:00 PM, Sean Hannity will host a studio audience of nationally known black conservatives as he focuses on the vicious attacks being levied against black conservatives, such as Dr. Ben Carson.  Dr. Carol Swain, Professor of Political Science and Law at Vanderbilt University and conservative talk show host of "Be The People" will be a guest on the show.
We encourage you to tune in to this special program and hear one of our own Nashville voices address these issues before a national audience.
Dr. Swain's conservative talk show, "Be The People" airs on Nashville's Channel 4 at 11:30 PM on Sunday nights.
She recently published her latest book, Be the People. "Be the People is a courageous analysis of today's most pressing issues, exposing the deceptions by the cultural elite and urging 'We the People' to restore America's faith and values."—Sean Hannity
Dr. Swain will also be our guest speaker at the next Wilson County Tea Party meeting on April 22 at 7:00 P.M. in the School House building at the Ward Agricultural Center in Lebanon.  Please plan to join us and don't forget to tune in to Hannity on Monday night at 8:00 PM central time.